Dragon Ball collectors: take note. Whether you are buying (and overpaying) or selling (and taking a loss), you've probably run into lots of conflicting price information when shopping for DBZ collectibles.
One of the most common questions we receive is "How much are Dragon Ball Z action figures worth?" And it doesn't come as a surprise; we've seen the same Dragon Ball Z collectors items on two websites, but with a price difference of +50 percent!
So, we took it upon ourselves to find some of the most accurate (and lowest) pricing, to create this year's Dragon Ball Z action figure price guide. In the contents below, we've not only listed as many collectibles as possible, but also organized them in price tiers matching what we believe to be their fair-market value. Read on to explore pricing!
1. Dragon Ball Toys Under $25
Our Number 1 pick for Dragon Ball toys under $25 is, without exception, the Super Saiyan Blue Goku V2 Figure, Series 19 by Dragon Ball Super. This 6.75″ action figure arrives complete with an additional two (2) sets of switchable hands and Saiyan-specific accessories.
The amazingly articulated action figure allows you to recreate your favorite characters epic moments with 16 points of movement & flexibility. At only ~20 dollars, the Super Saiyan Blue Goku V2 Figure figure is equally perfect for play or display.
Other popular DBZ collectibles under $25:
2. Dragon Ball Toys From $25-50
One of our favorite DBZ action figures at an unbeatable price-point ($25-30), the Super Saiyan God Goku (Version VI) is the latest entry into the Blood of Saiyans figure line features Super Saiyan God Goku from Dragon Ball Super.
Captured in incredible detail, this 6.7-inch figure packs power in every punch. Make an outstanding gift for any DBZ fan you know.
Other DBZ collectible figures from $25-50:
3. Dragon Ball Toys From $50-100
At around $85 $75, the Frieza First Form & Frieza Pod Set by Bandai/S.H. Figuarts tops this price range. As envisioned by creator Akira Toriyama, the Frieza First Form stands around 110mm tall, and features all the functionality & movability that true DBZ fans have come to expect.
The upper body of the Frieza action figure can be removed and be set into the pod. A detachable Scouter and Supernova effects let you re-create your favorite scenes from Dragon Ball.
Other DBZ collectible figures from $50-100:
4. Dragon Ball Toys From $100-200
For true collectors, look no further than the Dragon Ball Saiyan Space Pod Building Kit ($100-120). This set includes the spaceship body, a fix-posed Vegeta (seated position), and display base for showing it off.
Bandai Hobby Figure-Rise Mechanics Saiyan Space Pod "DRAGON Ball Z" Building Kit
The space pod has a powerful size of approximately 6″ in height, and arrives complete with battle-ready Vegeta! Round out your DBZ collection with this amazing piece.
Other DBZ collectible figures from $100-200:
5. Dragon Ball Toys Over $200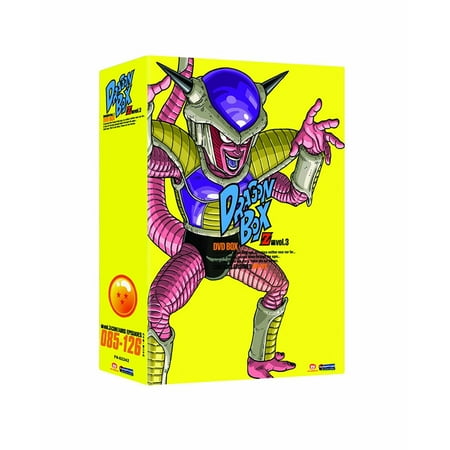 Coming in at a whopping ~270 dollars, this 12-inch Super Saiyan 3 Son Goku action figure by Bandai is sure to please any true DBZ collectors.
Super Saiyan 3 Son Goku features an almost lifelike sculpt, and coloring straight from the anime, complete with an incredible attention to detail. is finished with an outstanding attention to detail. Thanks to the larger scale, artists were able to add folds and creases that are out of the question with smaller renditions and makes for a masterpiece that is stunning from any angle.
More Dragon Ball Z collectors items over $200:
Key Takeaways
Don't settle for supbar Dragon Ball action figures, and try not to overpay! The web has a massive selection of Dragon Ball and other anime figures in various sizes, scales, and poses. Some of the top, trusted brands in DBZ collectibles include Bandai, BanPresto, and Funko.
Each figure depicts one of the beloved main characters (or villains) in a lifelike, action-packed pose from the classic series.
More Resources